What is Change and Change Management?
September 29, 2020
Posted by:

alia

Category:

Articles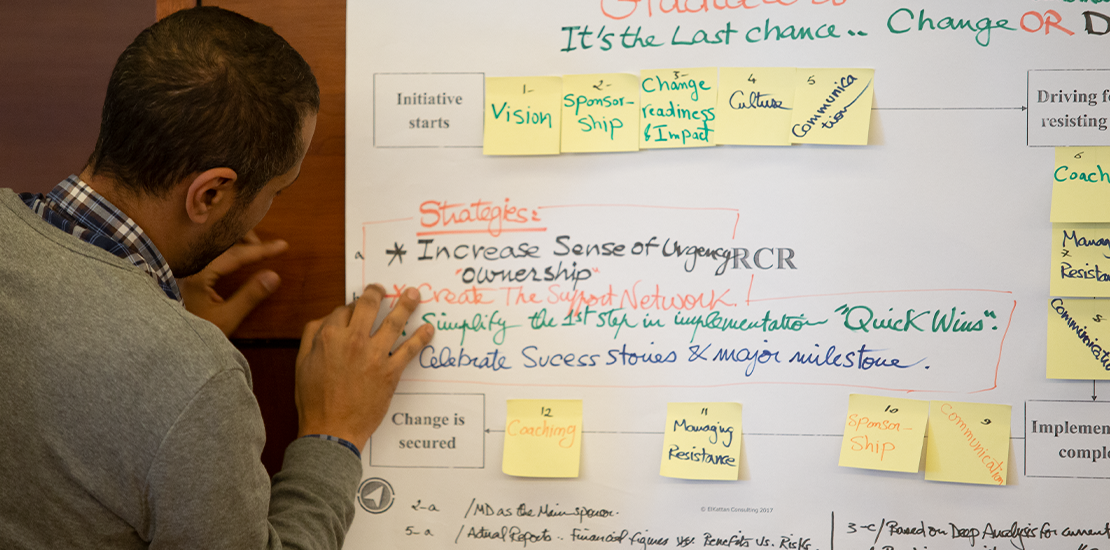 Considering the fast pace of environmental and technological changes worldwide, change management is becoming more important than ever. If organizations do not adapt to these changes, their market viability will diminish. Some may even cease to exist. Nowadays, the internet and social media provide customers with a vast array of options that allow them to easily make alternative choices.
Change management is a way to manage the change in projects, specific to current circumstances, based on predefined processes, practices, and techniques.   
In the absence of a change management, an organization typically uses an ad hoc process depending entirely on the leadership of specific individuals; an approach that can lead to setbacks in achieving long-term success. Having a standard change management model helps the organization learn from previous change initiatives.
Any organizational change has a transition period. Why?
Because a change initiative, on its face, indicates moving the organization in a transition period between two different states.
 A change is moving the organization in a transition period from a current state, to a future state engineered to achieve specific objectives.
Change management is the application of practices and tools designed to manage a change at both the organizational and individual levels, to effectively achieve projected change benefits.
As defined by the Association of Change Management Professionals (ACMP, 2019), change management is the practice of applying a structured approach to the transition of an organization from a current state to a future state to achieve expected benefits.   Figure 2-3 shows the classical pattern of any change.