Certified Change Management Practitioner (KC3MP)
This KC3MP certification certifies that you have the foundational knowledge, skills, and tools that enable you to lead change initiatives. You will be asked to practice and apply what you have learned in the BRIDGING THE GAP: Change Management Foundation and Practioner Course by submitting a change management project and a reflection paper.
You will get access to the change management templates and tools of our ElKattan's 5-Theme Model when you register.
Upon successfully submitting the requirements, you will earn your Certified Change Management Practitioner (KC3MP) Badge and Certification that you can share on your social media network.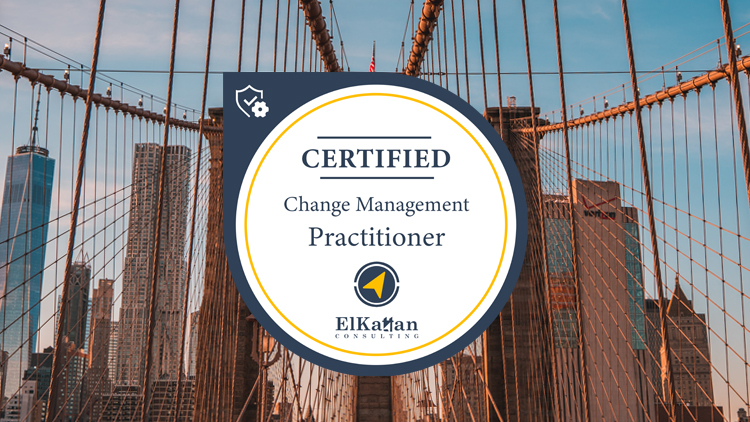 Certification Requirements
The Change Management Foundation and Practitioner Course is a pre-requisite. Please contact us to know the next scheduled course. 
. 
KC3MP Certification Benefits:
Throughout the process of the KC3MP Certification, you will learn how to: