ElKattan's 5-Theme Model for Organizational Change Managment
September 29, 2020
Posted by:

alia

Category:

Articles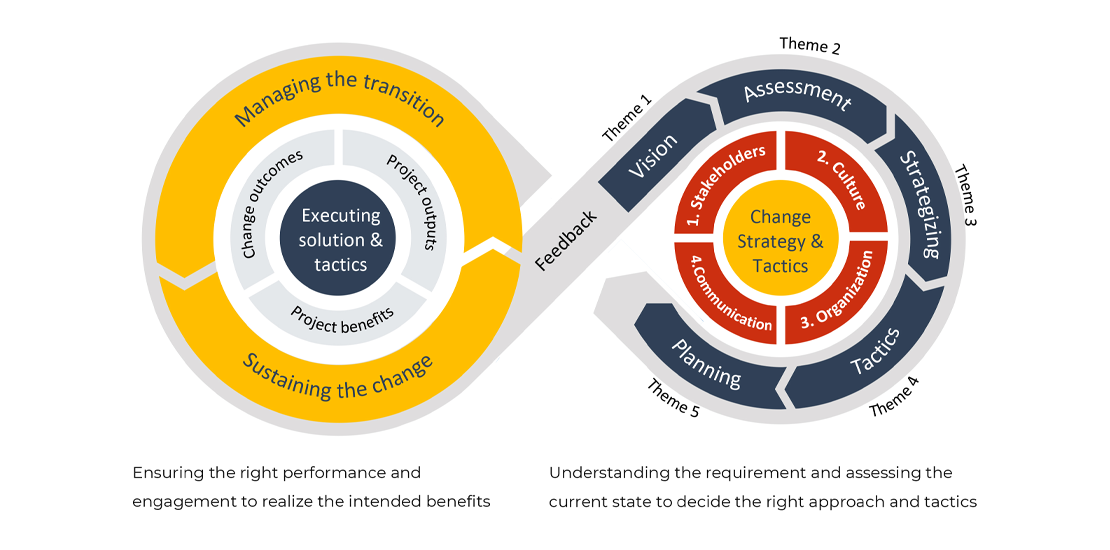 From 2012 to 2016, qualitative research was conducted on the 5-Theme Model under the supervision and mentorship of Swiss Management Center University, with support from ITIM International, trading as Hofstede Insights in Finland and the Netherlands.  
After the model's research and development was concluded, it was introduced in my doctoral dissertation in 2016. In 2017, the 5-Theme Model was published in a paper in the Arabian Journal of Business and Management
Review under the title: The Five Themes of Change Management.
After nearly three years of writing, editing, and review, the most recent version of the model is published in this book.
The 5-Theme Model was designed to provide practical tools to
manage both the organizational and individual aspects of any change.
The below provides the objective of each of the five themes.