The 5-Theme Model Change Management Certification Program is based on the organizational change management guide, BRIDGING THE GAP: between strategy development & strategy execution, written by Dr. Ali ElKattan. We've 5 certifications for change management can be taken online, in-person, or asynchronous.
The certifications will provide the knowledge base of theory and practices needed to lead the kinds of change you seek to have in your organization.
To get the certificate you need to finish the following: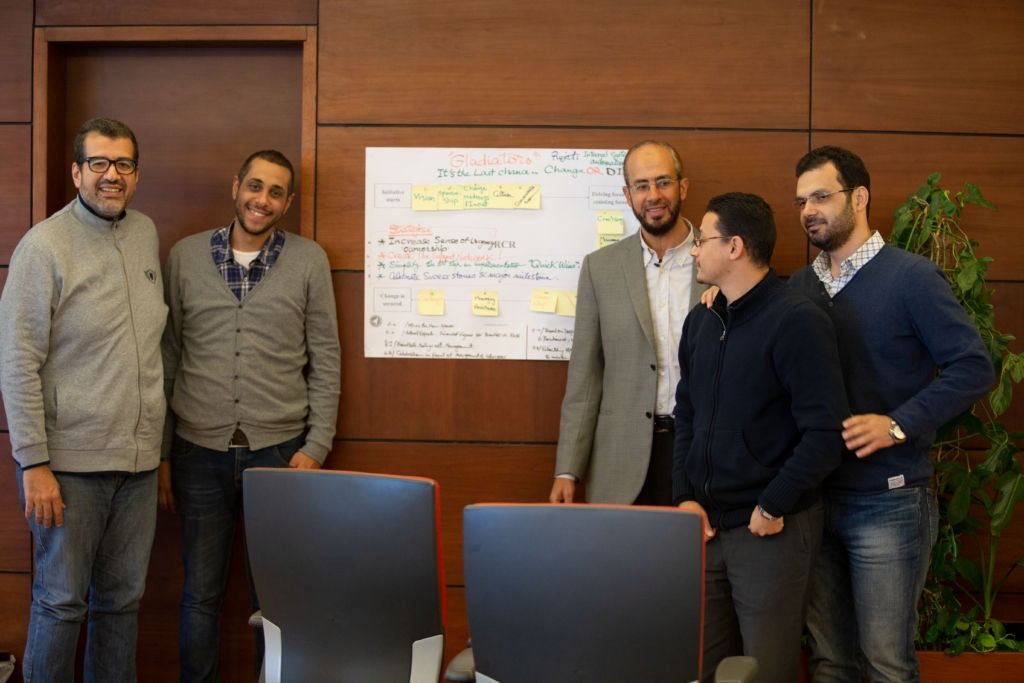 This certification adapts HOFSTEDE'S model for national and organizational cultures, we also adapt ELKATTAN's 5-THEME model for organizational change to develop leaders who will have a positive, deep, and long-lasting impact on organizations and communities.
Targeted Participants: Executives and Senior Managers
Stakeholder Management Certification
Cultural Management Certification
Organizational Alignment Certification
Communication Management Certification
Stakeholder Management Certification
The focus of this course is to know how to ensures that the stakeholders are aware, engaged, and competent throughout the implementation of the change.

Learning objectives:

Recognize the impact of applying change practices on organizational programs.
Understand how the change can be managed on the people level.
Apply different preventive and intervention tools to mitigate and manage resistance
Learn how to identify the influence of the stakeholders on the program based on their power and interest in the change
Learn how identify the impact of the change on the stakeholders
Anticipate the individual readiness to change and the gaps that need to be given more attention
Develop the right strategy that will ensure the highest engagement of the stakeholders
Identify the engagement tactics, based on the stakeholder assessment and the engagement strategy
Cultural Management Certification
Organizational Alignment Certification
Communication Management Certification