BRIDGING THE GAP: Change Management Practitioner Course
This course is a deep dive into change management based on ElKattan's Model. It's an experiential learning experience that empowers you with the advanced knowledge, skills, and tools needed to lead successful organizational change initiatives. Throughout the training, you will work on one of your real change initiatives. You will also share challenges, solutions, and reflections with your peers.
This course qualifies you to apply for our Practitioner Change Management Certification.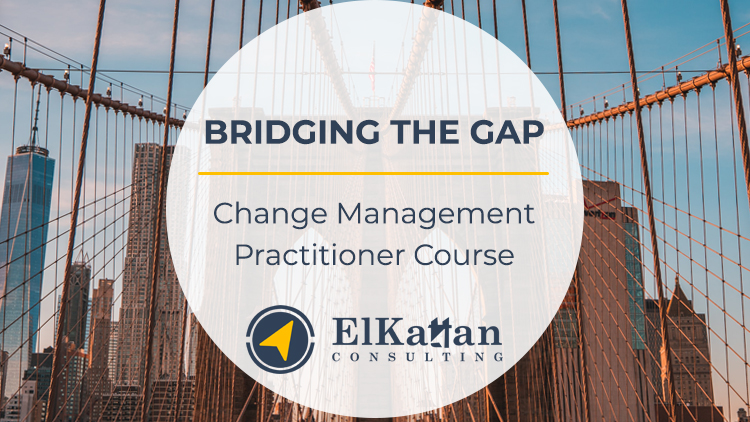 Throughout this course you will learn how to: